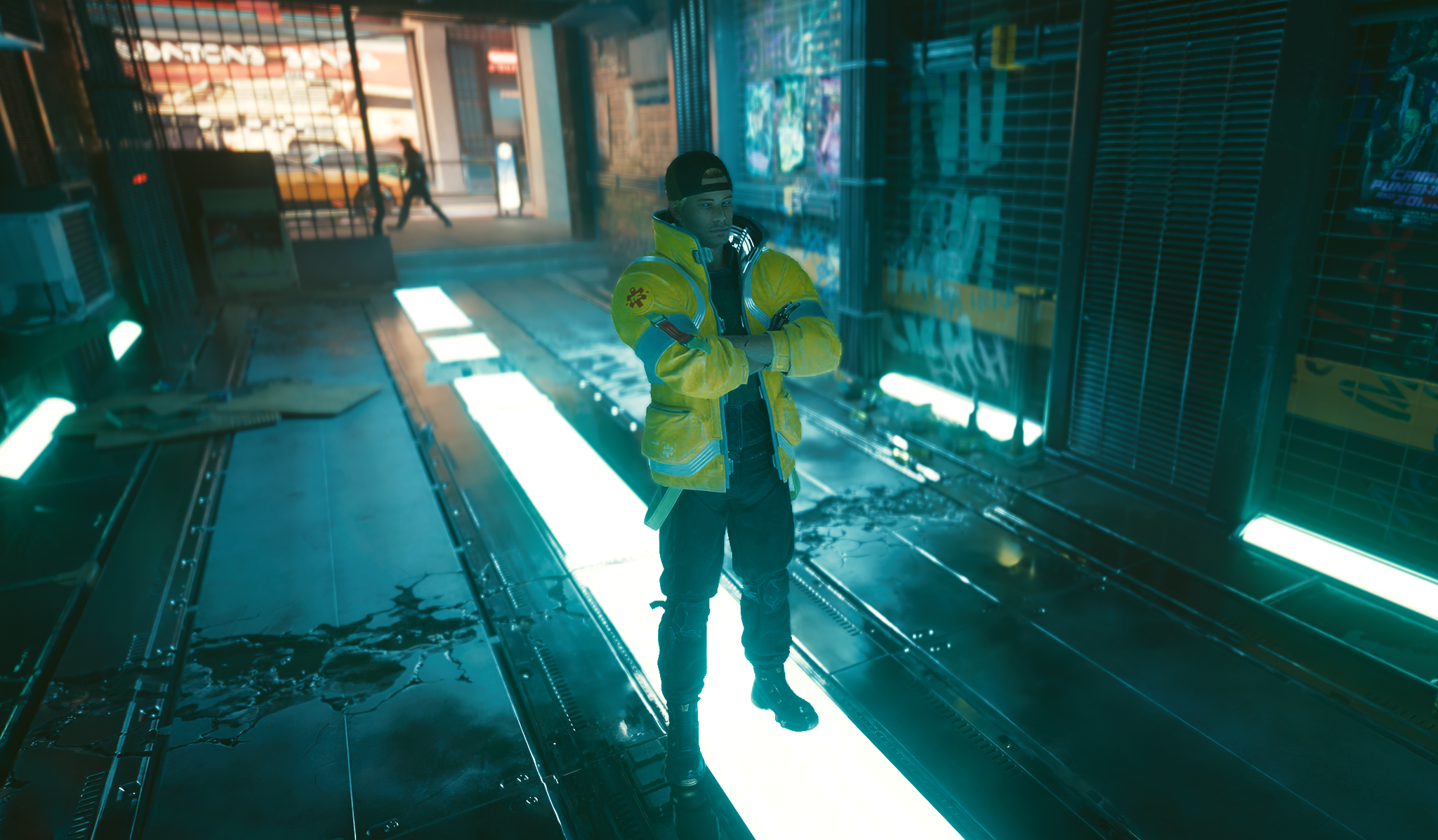 David Martinez Build - Edgerunners - Cyberpunk 2077
This post covers the David Martinez Build for Cyberpunk 2077. The anime created one of the most inspirational characters for the franchise. Moreover, it made Sandevistan one of the most popular cyberware to be used. With the new 2.0 update, some perks have been added to accommodate the crazy cyberware that David had.
Contents
David Martinez Build
With the build, we will try to recreate some parts of the David Martinez character once he has grown up, and boy was he powerful at that time. I think we have to draw attention to his high level of cyberware and being on the edge of cyberpsychosis.
Unfortunately, the game does not replicate cyberpsychosis perfectly, but the new perk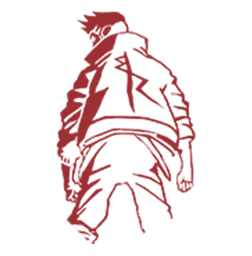 Edgerunner gives some options. Similar to David, we will be Chromed from top to bottom for the highest effectiveness. This will result in very high armor, but lower HP compared to what we could get. To overcome this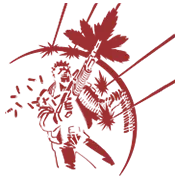 Adrenaline Rush is necessary.
The build will dip heavily into the Gorilla Arms and Blunt perk category. This will give good ways to restore HP, area of effect damage, and mobile movement. If we follow the anime, there is also a Projectile Launch System. However, based on how the game works, you cannot have two arms cyberware, and choosing between the two Gorilla Arms are better.
Attributes - Starting Game
Here are what attributes we should be taking at the start of the game.
Reflexes +3. We mainly take this to get a bonus to critical chance
Body +3. Will give us bonus HP early in the game and get us closer to level 9 perks
Technical Ability +1. Early in the game, we will not be able to exploit the useful perks of Tech, so we allocate only 1 point.
Attributes - End Game
Here is the goal of David Martinez Build that we should reach at level 50
Attribute
Allocation
Description
Reflexes
20
For David Martinez Build I really recommend high Reflexes. They will give a bonus duration of 0.1s per 1 point.
Body
20
We get a decent amount of Body to increase our HP pool,

Adrenaline Rush

, and some other perks
Technical Ability
20
This is an important attribute that gives armor and unlocks perks to improve Cyberware Capacity. We also want

Extended Warranty

to get a longer duration for our Sandevistan and

Edgerunner

perk
Cool
8
Gives a boost to critical damage, but overall we do not need it much
Intelligence
3
We skip this attribute as we do not use anything
Leveling Progression
To improve the build understanding and give you some direction here is recommended leveling progression. Use it more as a guideline to create your David Martinez build. Once you start "Feeling" your playstyle you can deviate and pick your own perks to better suit your style!
Support me on Ko-Fi or Patreon to access David Martinez Build level-by-level progression with attributes and perks!
Let's go through the perks of the David Martinez Build. We will go through about 55~ perk points for the build, and the base game awards about 65. So some should be left to adjust the build to your needs.
Perks - Reflexes
This tree is responsible for a few aspects. First, it will improve Reflex-related cyberware and give huge bonuses. Second, it will unlock Dash and Air Dash. These give a huge mobility boost and you can move around the battlefield and the world much faster.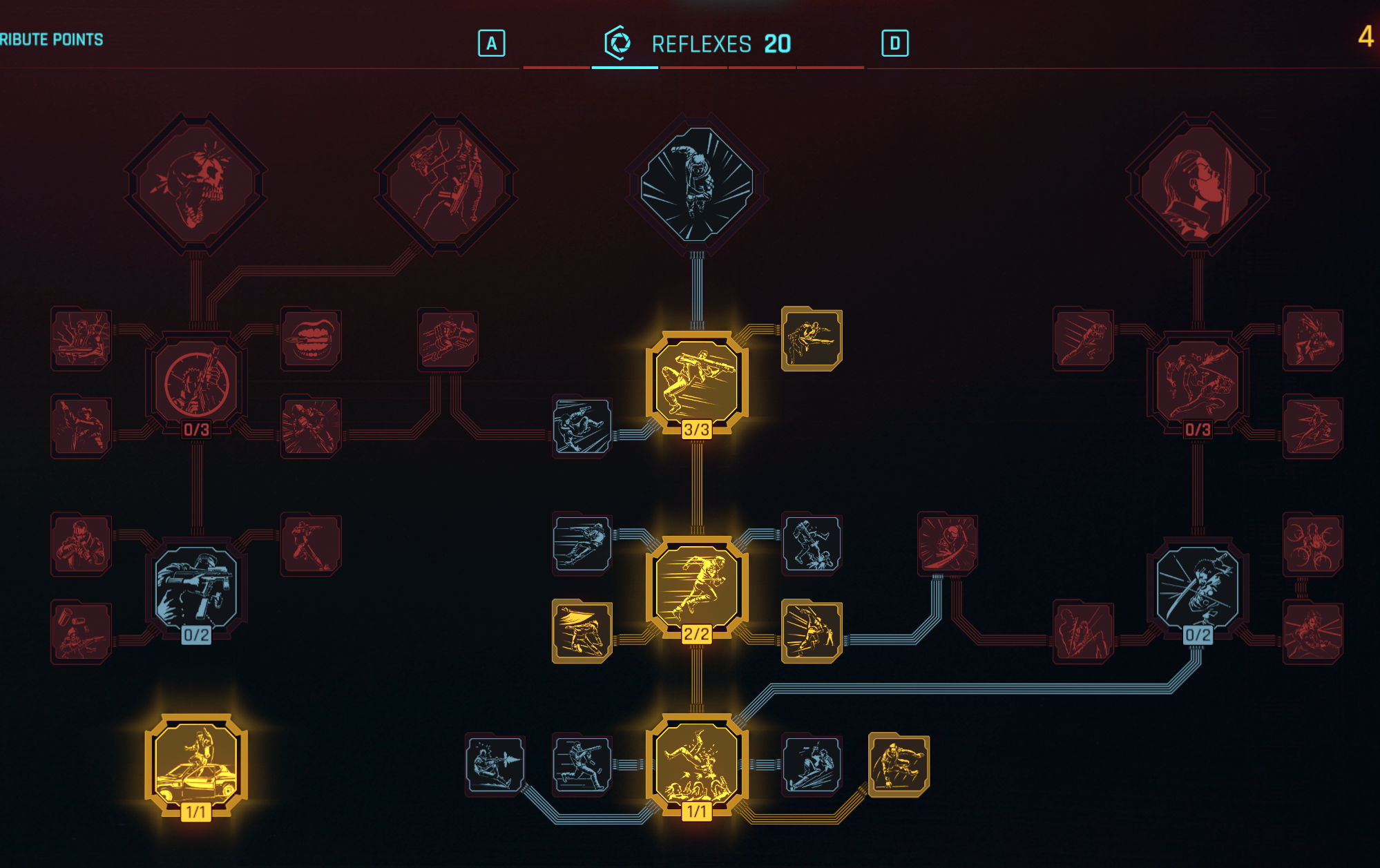 Level 4 Perks
| Perk | Description |
| --- | --- |
| Slippery | Base perk, that we will need to progress to other levels |
| Parkour! | Because we are melee focused build vaulting faster through obstacles can result in the enemy dead a second earlier. Moreover, it will be a lifesaver when you are running with low health. |
| Stuntjock | Jumping out of a car and using a quake or takedown is a sight to behold. At the same time, you can neutralize multiple enemies. |
Level 9 Perks
Finally, we will be able to get the first mobility perk. It is useful both for exploration and combat
| Perk | Description |
| --- | --- |
| Dash | Another new perk that gives a short dash to avoid or get close to the enemies. |
| Mad Dash | Doubles the distance if dashing directly to an enemy |
| Can't Touch This | A 100% mitigation chance while dodging is very valuable. This will give you a higher chance of reaching an enemy if you are under heavy fire. |
Level 15 Perks
Perk
Description

Air Dash

Extremely cool and effective move that allows dashing in air.

Aerodynamic

Because you will be using

Quake

having higher mitigation strength is mandatory
I did not take any perks from the legend tier. The main reason is that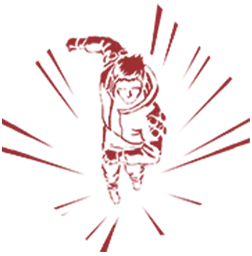 Tailwind works with double jump or Air Dash, so we would only get half of the effect. David Martinez's build would use Fortified ankles. However, if you change them for Reinforced Tendons then definitely take this perk.
Perks - Technical Ability
This is where David Martinez's build will shine the most. We will be going heavily to empower Gorilla Arms' effectiveness. Moreover, with Blood Pump Cyberware we want to utilize the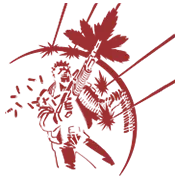 Adrenaline Rush perk.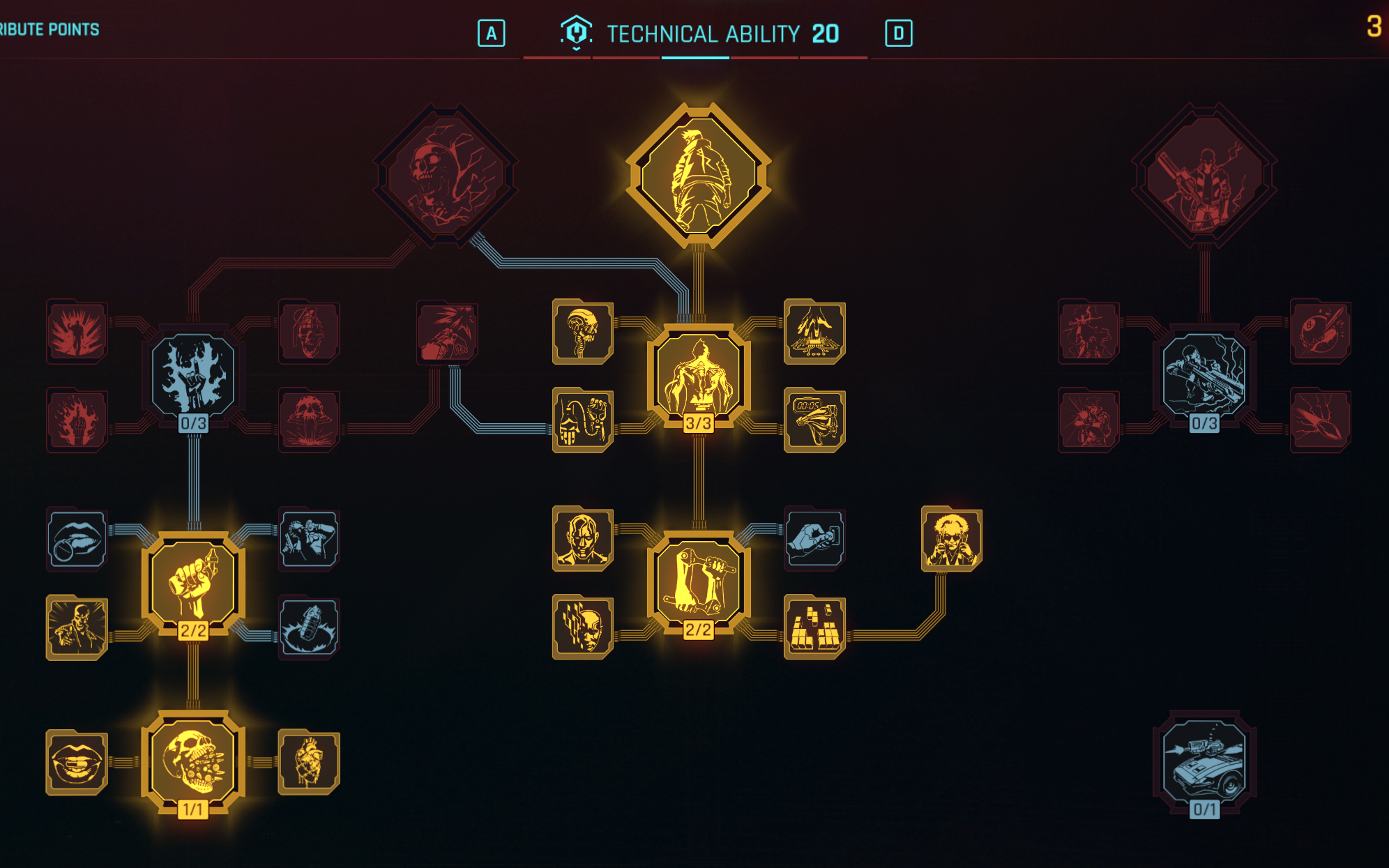 Another aspect that we want to recreate is the heavy cyberware that David used, for this, we will also go heavily into the middle tree
Level 4 Perks
| Perk | Description |
| --- | --- |
| Glutton for War | You will be taking out a lot of enemies, so why not faster healing item recharge? |
| First Aid | I think this needs no explanation. |
| Transfusion | If you use the last charge, you are close to being overwhelmed or dead. So a 30% boost is awesome. |
Level 9 Perks
Now we open up some good perks both for item usage and cyberware
| Perk | Description |
| --- | --- |
| Health Freak | You now have 3 health recharge items, making combat a bit easier. |
| Borrowed Time | Gives instant health item recharge when taking out an enemy when being close to death. |
| All Things Cyber | Mandatory perk as we will need as much Cyberware as we can. Reduces its costs |
| Renaissance Punk | With this build, we will have 4 attributes above 9, so definitely worth taking it. |
| Chrome Constitution | With David Martinez's build we are filling all the slots with chrome, so reduced damage is nice. |
| Driver Update | As we will use tons of cyberware all of it now gets a bonus modifier |
| Chipware Connoisseur | All of the cyberware we have will give even more stat modifiers. |
Level 15 Perks
| Perk | Description |
| --- | --- |
| License to Chrome | Improves Skeleton cyberware and unlocks a new slot for even more chrome |
| Extended Warranty | The increased duration is useful for Sandevistan |
| Cyborg | Try to have all the cyberware slots filled. This way you will get reduced cooldowns, meaning you can reuse sandevistan faster. |
| Built Different | This is an optional perk. However, Cellular Adapter cyberware looks to be very strong and gives a huge boost to Armor |
Level 20 Perks
| Perk | Description |
| --- | --- |
| Edgerunner | And we reach the cream of the crop. The signature David Martinez perk. It allows to beef up the cyberware capacity and gain "Fury" for a huge damage increase. |
Perks - Body
And now, the perks that will boost both the survivability and offensive capabilities of David build.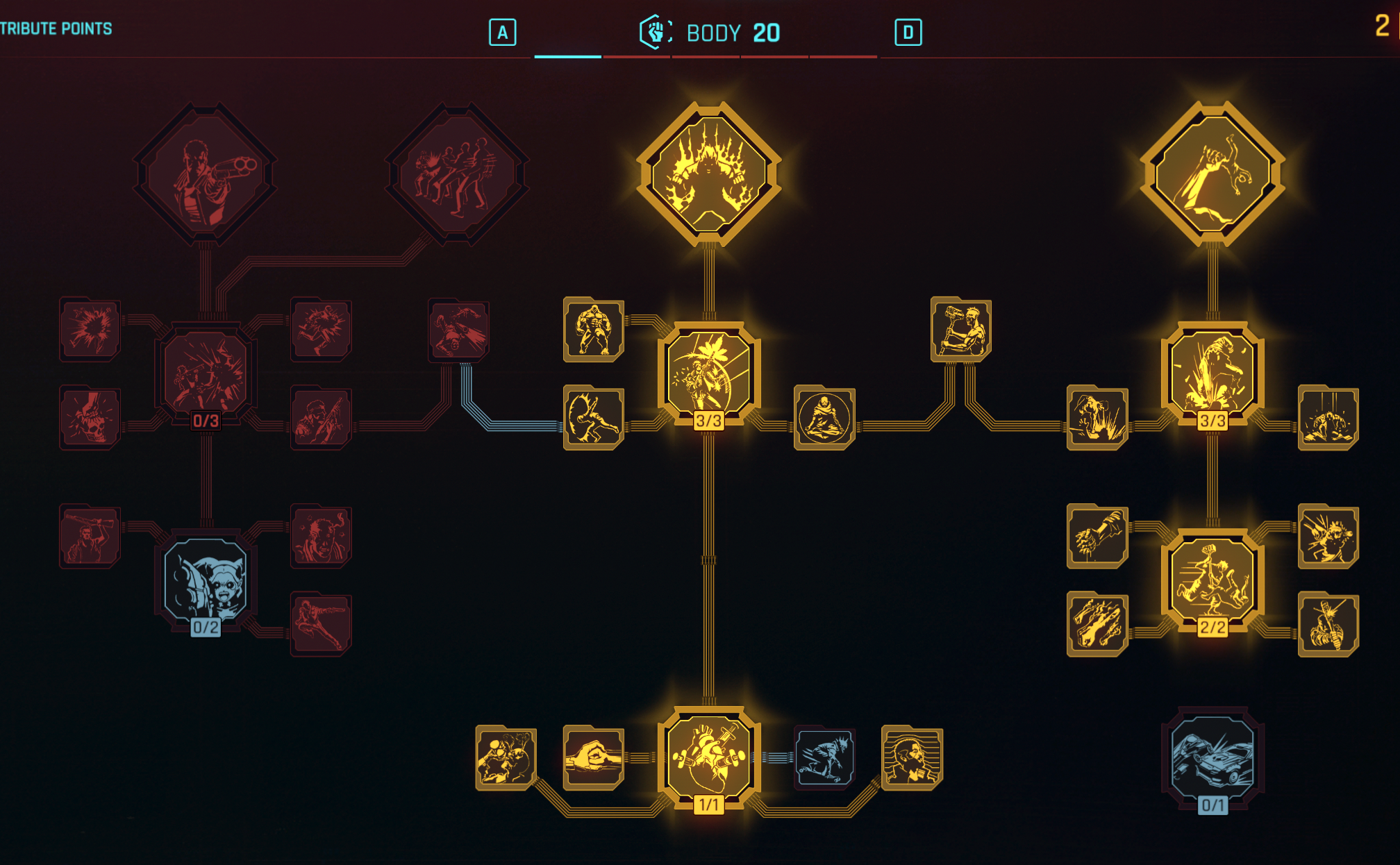 Level 4 Perks
| Perk | Description |
| --- | --- |
| Painkiller | A very valuable perk that is recommended for any build. We also need it for the progression |
| Dorph-head | Blood Pump will be one of the main Cyberware that we use to drastically boost HP restoration |
| Comeback Kid | Higher health regen, the closer to death you are? Count me in |
| Army of One | With Gorilla Arms you will be close to enemies, so having bonus health recharge is good |
Level 9 Perks
After this, a lot of new perks open up, mainly we are interested in ones that provide blocking running -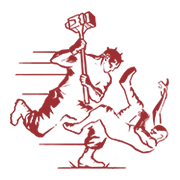 Wrecking Ball as it both knocks out enemies and lowers damage from bullets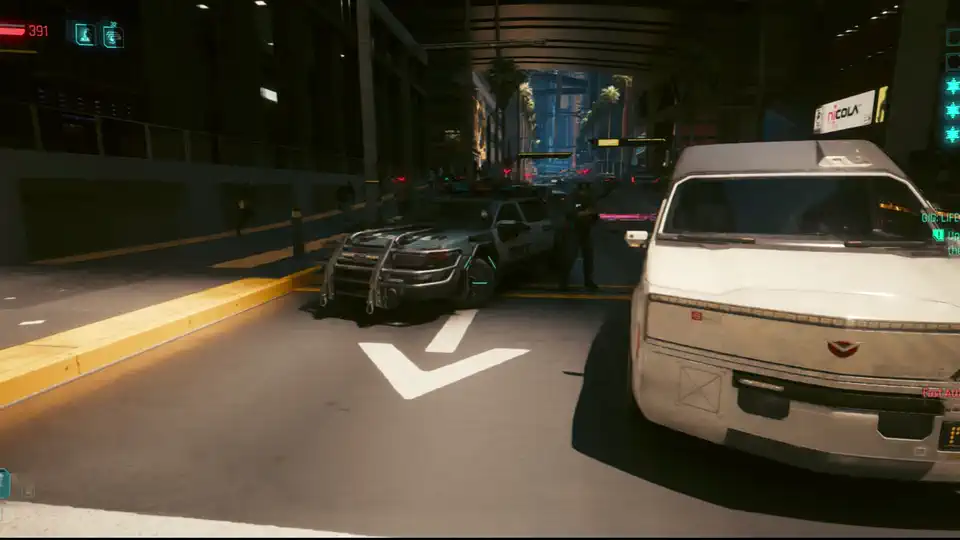 Perk
Description

Wrecking Ball

Use this ability to close the distance to enemies and get them knocked down. This will also activate blocking

Breakthrough

More damage after using Strong attacks.

Clapback

More knockdowns

Fly Swatter

Great improvement to

Wrecking Ball

as now when using it damage from bullets will be reduced by 40%

Kinetic Absorption

I think it is optional if you find yourself not blocking at all, but the used perk point elsewhere
Level 15 Perks
Perk
Description

Quake

The signature per of Blunt weapons. With a few more upgrades you can use to restore HP and control groups of enemies by knocking them out.

Epicenter

Adds scaling for higher landings

Aftershock

The stamina restoration is welcome when you are in the midst of battle.

Adrenaline Rush

This perk will make sure that we have an additional buffer of health. It will counteract the negative effects of

Edgerunner

.

Calm Mind

Longer duration of adrenaline rush

Ripple Effect

This is what I was talking about, by having HP restoration with Quake the move becomes an essential part of combos for David Build

Juggernaut

With more movement speed and damage, it gets better and better.

Unstoppable Force

Being immune to knockdowns makes close combat even easier.
Level 20 Perks
Perk
Description

Pain to Gain

Together with

Glutton for War

and

Health Freak

these perks will make it easy to have health restoration on hand.

Finisher: Savage Sling

In reality, these are two finishers that either give you bonus HP or more Area of effect damage.
Equipment
To be honest there is not much equipment choice here. You could have a rifle as a fallback against some boss encounters but generally, you will not need ranged weapons. You could equip some upper body armor for a little more protection but that is more or less all.
You really only need some options early in the game, before level 10 as that's when the first Gorilla Arms start appearing in Ripper doc inventories. So here are my recommendations:
Pistols
| Item | Description |
| --- | --- |
| Scorch | Iconic pistol that can be charged up to release three burning shots. |
| Dying Light | The first iconic ranged weapon that you will obtain. For maximum effectiveness hold the trigger as it has a fast fire rate and deals decent damage with headshots. |
Cyberware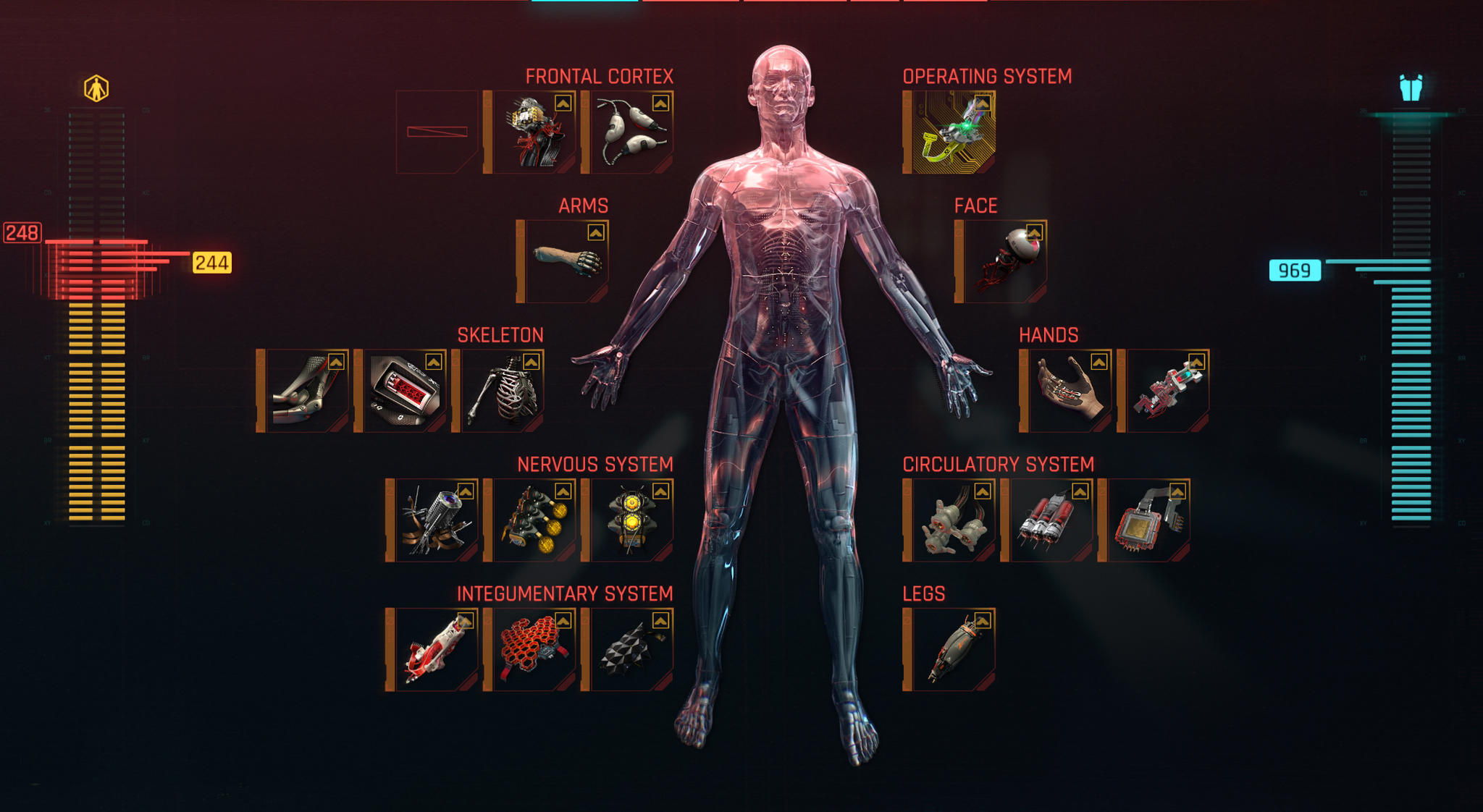 Cyberware - Frontal Cortex
Slot
Item
Description
1
Axolotl
This is crazy powerful cyberware for Sandevistan. Each kill reduces cooldown by at least 10%. However, it takes a lot of cyberware capacity, so you can switch it with Newton Module as a cheaper alternative.
1
Newton Module

Gives a cyberware cooldown reduction after taking out an enemy. It is not much, however, with multiple kills, the effect adds up.
2
Mechatronic Core
Increases damage against drones, mechs, and robots. Totally optional cyberware
3
Self-Ice

We really only take this to activate

Cyborg

. Otherwise not really useful.
Cyberware - Arms
| Slot | Item | Description |
| --- | --- | --- |
| 1 | Gorilla Arms | The cyberware that makes this build shine and shred through enemies. |
| 1 | Projectile Launch System | You can go for this option, however, I would then recommend using Blunt weapons instead of Gorilla Arms. Unfortunately, we cannot make "a perfect" replica of the anime of David Martinez as you cannot have two Arms cyberware. |
Cyberware - Skeleton
| Slot | Item | Description |
| --- | --- | --- |
| 1 | Dense Marrow | Increases the stamina cost of melee attacks and greatly improves base damage. Only works on melee weapons |
| 2 | Epimorphic Skeleton | This cyberware greatly boosts overall health. This will be very useful to provide some bonus survivability. |
| 3 | Bionic Joints | Gives bonus armor and scales with Technical Ability |
Cyberware - Nervous System
| Slot | Item | Description |
| --- | --- | --- |
| 1 | Synaptic Accelerator | Gives a time slow before you enter combat |
| 2 | Adrenaline Converter | Gives a movement speed boost at the start of combat. Pair this with sandevistan and you run like a wind |
| 3 | Neofiber | Gives higher mitigation chance and strength and scales with Reflexes for bonus critical chance. |
Cyberware - Integumentary System
| Slot | Item | Description |
| --- | --- | --- |
| 1 | Subdermal Armor | Provides flat armor increase. Has a low cyberware capacity cost. |
| 2 | Pain Editor | As the build will rely on close combat, having higher damage reduction is good. |
| 2 | Proxishield | Another alternative that works when being close to enemies. Also has lower Cyberware Capacity cost. |
| 3 | Cellular Adapter | Gives a good boost to armor and provides various bonuses based on technical ability. |
Cyberware - Operating System
For the endgame, my recommendations would be these two operating systems. Unfortunately, other ones fall off in comparison
| Item | Description |
| --- | --- |
| Militech "Apogee" Sandevistan | The most powerful Sandevistan. Each kill increases the duration by 20% and Stamina. Moreover, it gives a decent boost to critical chance and damage. |
| Militech "Falcon" Sandevistan | A junior version of Apogee. Has a smaller Cyberware capacity, but, the bonuses are smaller also. |
| Dynalar Sandevistan | The cheapest option. Generally, it has lower cyberware capacity and gives good critical damage and chance bonuses. If you pair it with Axolotl, this can be a solution for limited capacity until you can increase it |
Cyberware - Ocular System
| Slot | Item | Description |
| --- | --- | --- |
| 1 | Kiroshi "Cockatrice" Optics | Gives a huge boost to critical chance. If you have the luxury of 30 Cyberware capacity, definitely take it. |
| 1 | Kiroshi "Clairvoyant" Optics | We are mainly interested in critical chance boost based on the Reflexes attributes |
| 1 | Kiroshi "Doomsayer" Optics | We are mainly interested in critical chance boost based on the Reflexes attributes |
Cyberware - Hands
| Slot | Item | Description |
| --- | --- | --- |
| 1 | Tattoo: Tyger Claws Dermal Imprint | Any tattoo works here. We need to fill the cyberware slot, just to have the cheapest option. It costs 0 cyberware capacity |
| 2 | Smart Link | David Martinez used Yukimura smart pistola a few times in the anime. So it's a small detail |
Cyberware - Circulatory System
Slot
Item
Description
1
Biomonitor
Automatically restores health by using healing items. I started loving this one, as you do not need to waste time and concentrate just on the combat.
2
Blood Pump

The best health regeneration item and cyberware. It will also activate

Adrenaline Rush

for us.
3
Microrotors
Gives a huge boost to melee weapon attack speed and bonus critical chance based on reflexes
3
Second Heart

If you are willing to sacrifice attack speed this is an awesome cyberware. It will revive you with full HP.
Cyberware - Legs
| Slot | Item | Description |
| --- | --- | --- |
| 1 | Fortified Ankles | The ankles that were used in a fight against Malestrom Brute. Hold the jump button to charge them and do a high jump. Follow up with Quake to knock out enemies. |
Conclusion
Thank you for reading this post on the David Martinez build in Cyberpunk 2077. The inspiration of Edgerunners anime and the new Patch 2.0 brings this build to life. With the improved Sandevistan and Gorilla Arms, the combat with this build is awesome.
Feel free to leave a comment below!