Ayato Artifact | Stats and Best Choice - Genshin Impact
As a strong hydro DPS and play a Support role in Genshin Impact, Ayakto is the best choice. However, how to select Ayato's artifact? Let's see some details.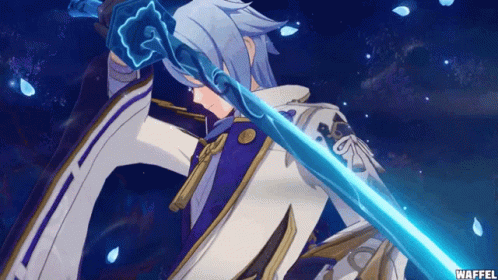 Artifacts Important Stats
The Artifacts stats that we should focus on:
Crit DMG
Crit Rate
HP %
ATK
Energy Recharge
Main Stats of the Artifacts
Sand (HP)
Goblet (Hydro DMG)
Circlet (Crit DMG)
Ayato's elemental skill is a little bit like Childe's(Tartaglia). But the damage is the normal attack, and the damage Value is the elemental value.
Artifacts Set Selection
2 Berserker + 2 Gambler (For trans, not the best choice)
4 Martial Artist (For trans, not the best choice)
4 Echoes of an offering (The best)
Artifact Name
Details

Berserker

2-Piece: Crit Rate +12%.
Obtain: All small bosses in the open world, such as Fatui, Cicin Mage, Abyss Mage, Ruin Guard, Helichurls, etc.

Brave Heart Artifact

2-Piece : ATK + 18%
Obtain: Domain of Guyun, Southeast of Liyue

Gambler

2-Piece : Increase Elemental skill DMG by 20%
Obtain: Clear Pool and Mountain Cavern, Liyue

Martial Artist

2-Piece : Increases Normal and Charged Attack DMG by 15%.
4-Piece : After using Elemental Skill, increases Normal and Charged Attack DMG by 25% for 8s.
Obtain: Hidden Palace of Zhou Formula, and Ridge Watch Domain, Liyue

Echoes of an offering

2-Piece: ATK + 18%
4-Piece: Once hit the enemies, there's a chance (36%) to increase normal attack to 70%. The buff expires 0.05s after the next Normal Attack. If a NA doesn't give the buff, the next hit chance will be increased by 20%.