Ganyu Rerun | Ganyu Banner 2024 - Genshin Impact
Ganyu is a character in the popular action role-playing game Genshin Impact. She is a Cryo Element archer and serves as a secretary at the Yuehai Pavilion of Liyue Harbor. Ganyu is a half-human, half-Adepti, which is a type of powerful, god-like being in the world of Teyvat. She is calm, collected, and diligent, but also has a mischievous side to her.
In combat, Ganyu excels at dealing with Cryo damage from the range with her bow, and her Elemental Skill and Burst allow her to deal massive damage to enemies in a wide area. Her abilities also make her a great support character for Cryo-focused teams.
Overall, Ganyu is a versatile and powerful character who is popular among players for both her personality and combat abilities.
Ganyu's Rerun Banner Analysis
| | | |
| --- | --- | --- |
| Release Time | Version | Time |
| Release | 1.2 | Jan. 2021 |
| First Rerun | 2.4 | Jan. 2022 |
| Second Rerun | 3.0 | Sep. 2022 |
| Third Rerun | 3.6 | May. 2023 |
When will Ganyu Return and Rerun in 2024 and Why?
In 2023, if we check the storylines and leaks, we can see Baizhu has jumped to the banner. Baizhu as a five-star Dendro character in Liyue, could be combined with another Liyue character. Hutao and Shenhe had just been released, so the one in Liyue could be Ganyu or Zhongli. Ganyu could return in patch 3.6, which is around May 2023. If she could come in Version 3.6, she must rerun again around the Sep of 2023, which is 12 months after the second rerun.
Normally the character could be rerun after 6-12 months.
Ganyu could have at least one year rerun in 2024, which could be around June or July in 2024.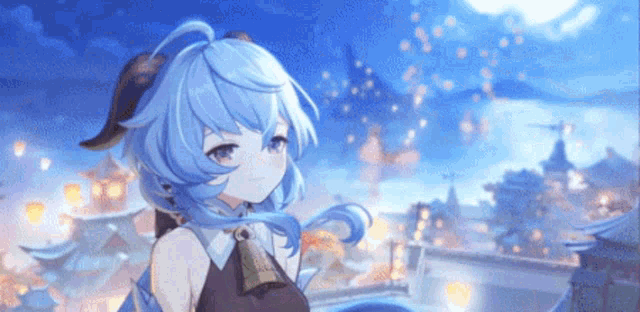 If you like Ganyu, save some primos for her, and good luck!