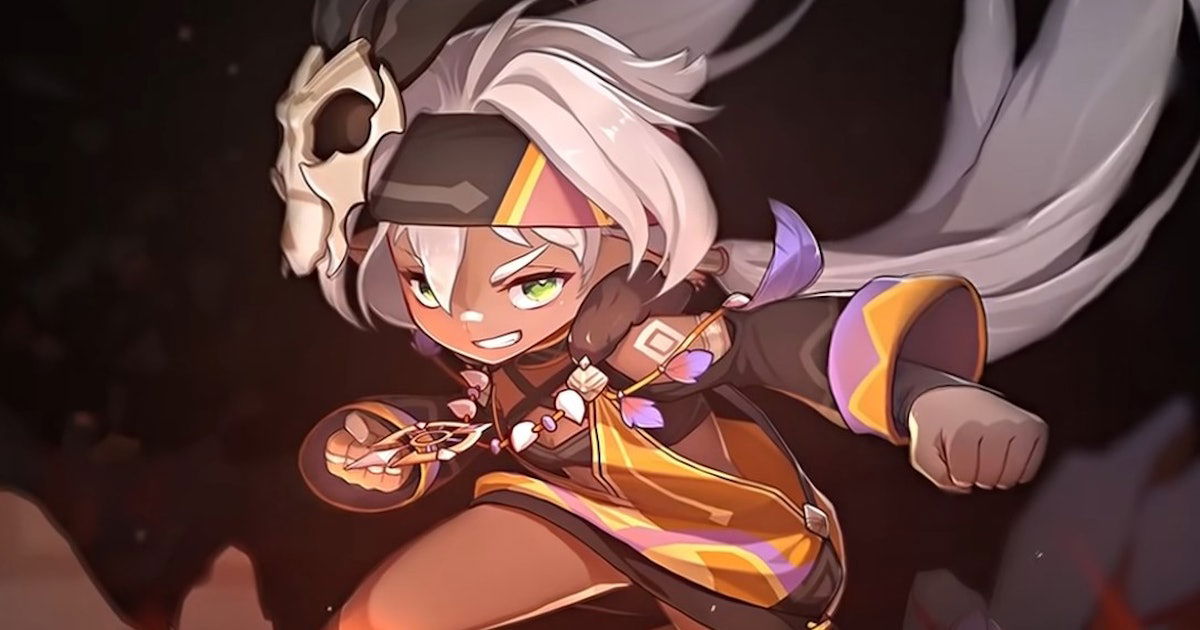 Natlan Update 5.0 Release Date - Characters, Locations, Map - Genshin Impact
Many players have been wondering about the nation introduced in Genshin Impact 5.0, which is believed to be the nation of Natlan.
Contents
Introduction and History
Natlan's geographical environment is challenging to describe in a few words, with many hot springs scattered throughout the nation. However, most of these hot springs are located near volcanoes, and volcanic areas cover a significant portion of the country. The story also features very few Natlan people.
Natlan Location
In version 3.8's world quest "A Fontainer's Memories," Augustus, a Fontaine resident, mentions that if he were an adventurous warrior, he would cross the great desert on his return journey to explore Natlan.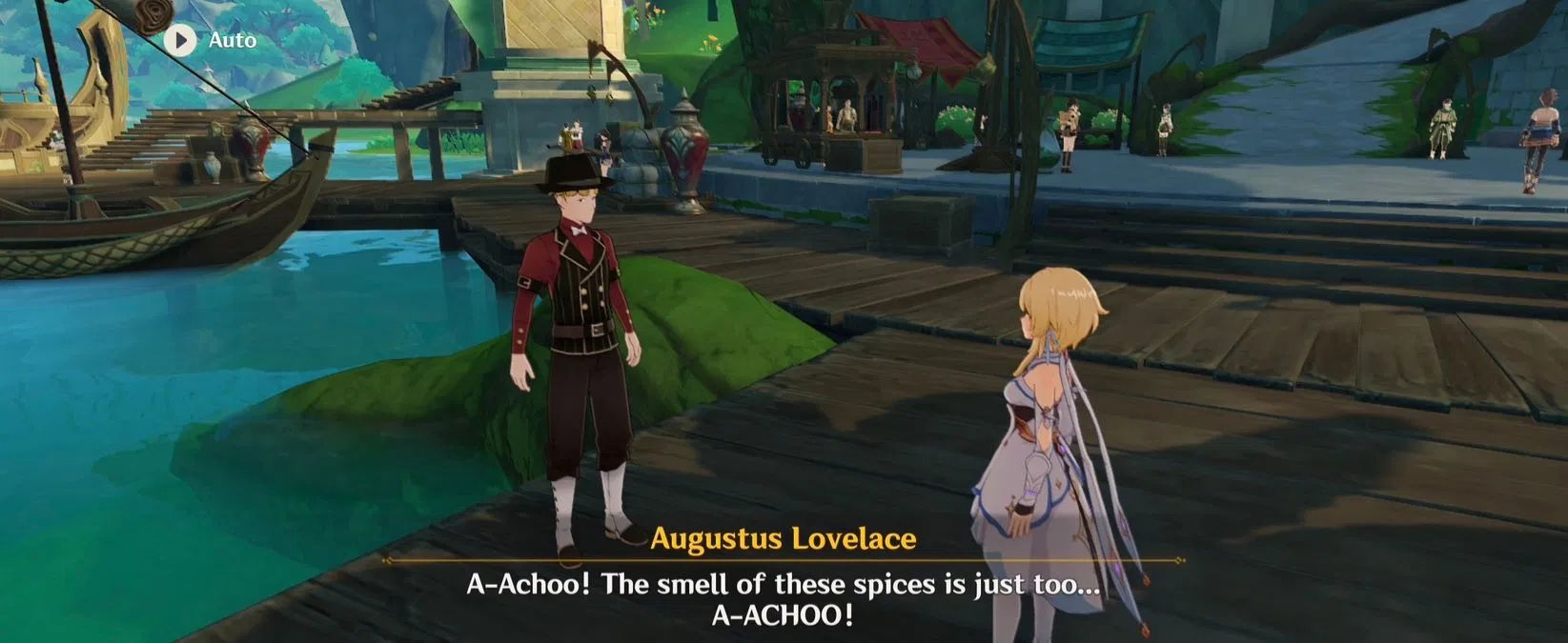 Natlan appears to be heavily inspired by the scorching deserts of the Middle East, primarily featuring volcanic areas. It is located on the westernmost edge of the in-game world map, bordering the desert region of Sumeru. This means that to the east of Natlan, across the sea, lies Mondstadt. Furthermore, the manga has hinted at the existence of the "Smoldering Sea" within Natlan, which may offer a temperature buff similar to the snow-capped regions.
So the location could be like this: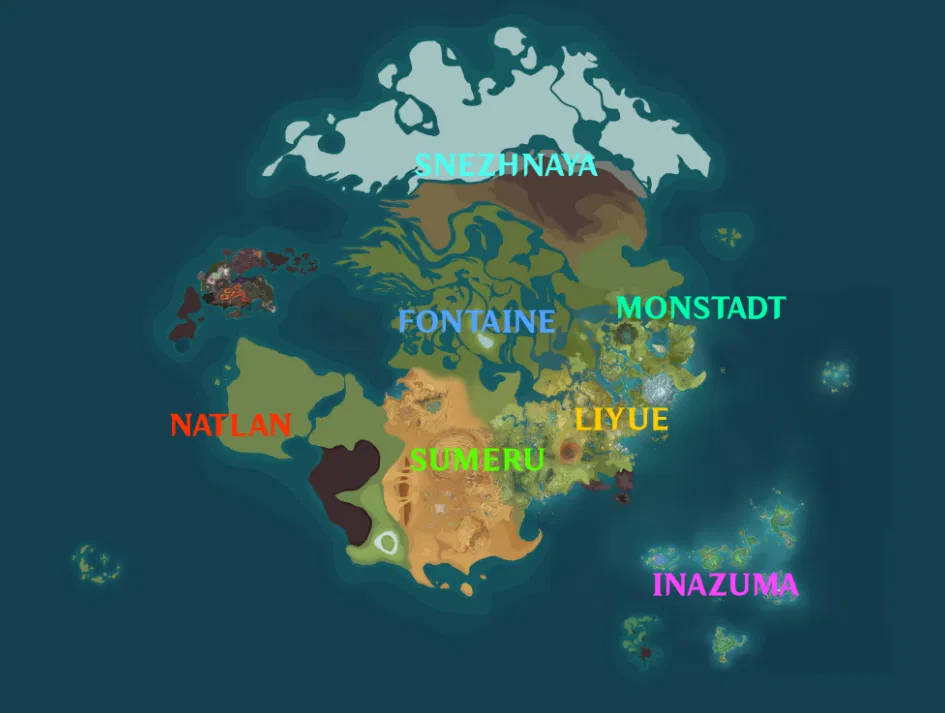 New Characters
Till now, there are two characters known in the Gneshin Impact. They are Ianshan and Vennessa.
Ianshan
Currently, there is very little information available about characters from Natlan. Only in Genshin Impact's "Trails" PV, we can see the appearance of a Natlan character named Ianshan.

Their attire and appearance seem to be inspired by Indigenous Americans, who are the native inhabitants of the Americas.
Vennessa
In Genshin Impact's manga, Vennessa is a founding member of the Knights of Favonius and the Lion of the South, one of the Four Winds.
She hails from the Murata tribe, a group that worships the God of Fire, and spent her youth wandering the grasslands. She and her people arrived in Mondstadt after facing a calamity involving the dragon Ursa. In Mondstadt, Vennessa became a swordsman and, after a fateful encounter with Venti, her life took a different turn.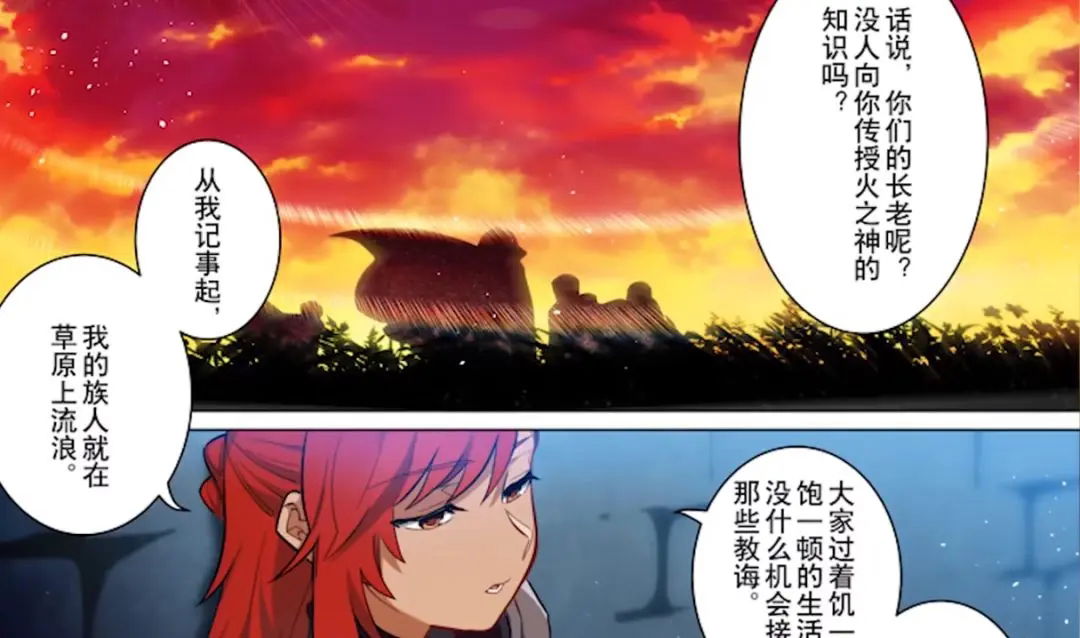 From Vennessa's story, we can infer that Natlan has grasslands, various tribes, and might be a less affluent nation. It increasingly resembles regions in Africa and South America as we delve deeper into it.
What does Natlan look like?
While there haven't been Natlan natives traveling to other nations, people from other nations have journeyed there. One such example is the Inazuman NPCs, who visited Natlan and returned to establish a hot spring resort called "Autumnal Sand Money Spa.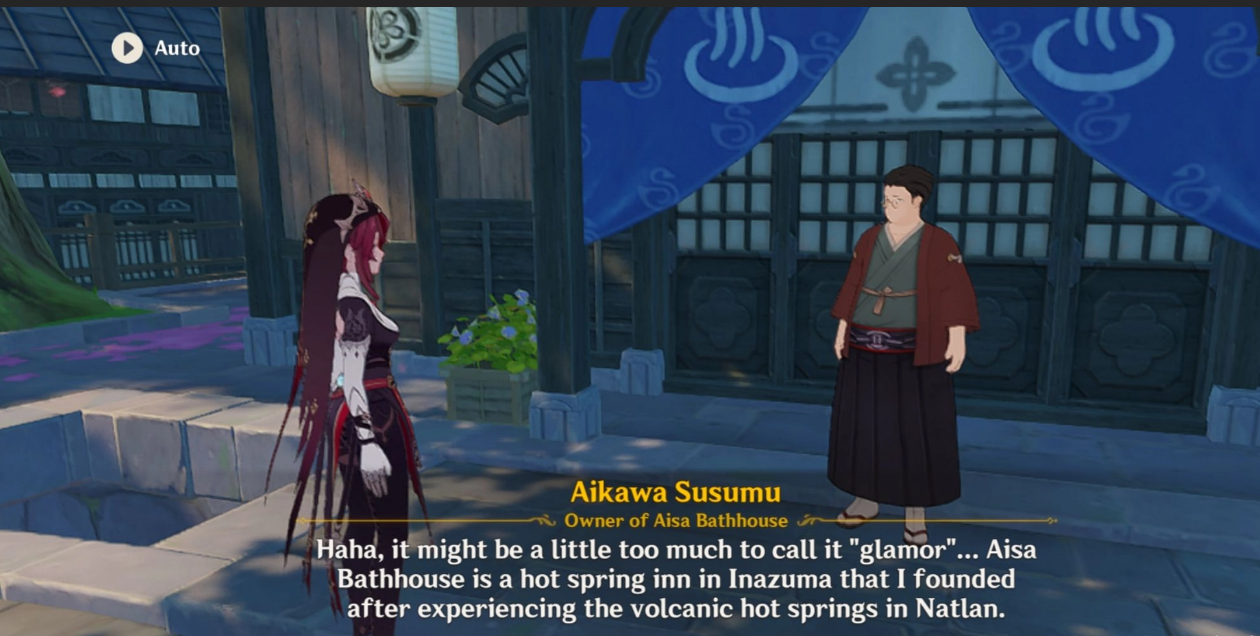 We have learned two things: firstly, Natlan has volcanoes, and secondly, it is extremely hot.
Predicted Release Date
According to the past versions of Genshin Impact, we know the ver 5.0 could come around August 2024, which is also the summer holidays for lots of players. They must have time to explore Teyvat during the hot summer.