Kokomi Rerun | Kokomi Return Banner Release Date 2022 - Genshin Impact
Kokomi is not only a strong healer, but also a very beautiful character in Genshin Impact. Lots of travelers want to pull her. When will Kokomi's banner be rerun again? I analyzed the return date of Kokomi, let's see.
Kokomi Rerun Time 2022
The date of Kokomi's first rerun banner was on 8th, March 2022. According to the rule, most characters' rerun time is half a year. So Kokomi the rerun time could be in 3.0 or 3.1, which is around October and November.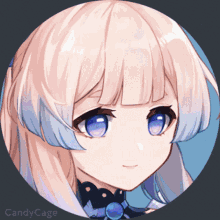 Version 3.0 release date is on 3rd, October. If Kokomi will be released in version 3.0, then the first half might be two Liyue characters, and the second banner could be Kokomi's rerun banner.
Kokomi's build is different from the other character, here you can see how to build Kokomi, artifacts, and weapon selection.
Is it worth pulling Kokomi? Is Kokomi Good? Here you can see more details for F2P and new players.
Normally, the C0 Kokomi is enough for travelers. If you are going to get her, save your primogems before October. Good luck~