Venti or Kazuha? Which one is Better and Stronger? Who to Summon? - Genshin Impact
In the patch 2.6, Venti will return to meet the travelers. However, for most Free to Play players, with the limited Primogems, who is better in Genshin Impact? Should we pull Venti? or Pull Kazuha?
Is Venti Worth to Play?
As an Anemo Arcon, Venti's main skill is collecting the monsters. Sucrose can also gather the monsters together, but her skill isn't powerful as Venti's. Especially Venti is the one God in Game, the new characters in the future can not beat Venti's gathering skill.
However, there are more and more Monsters that can not be collected or gathered in the future, so Venti skill couldn't deal with big DMG on them.
Now, the only good point on Venti is exploring the maps. Gathering the chests and culus, Venti can do better than others.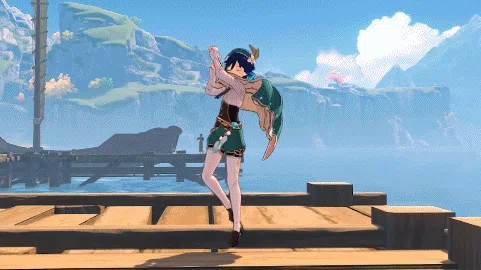 Is Kazuha Worth to Play?
Kazuha's core is increasing the damage. No matter what elements the other characters are, Kazuha can increase all party members' damage.
The only sad point for Kazuha is he couldn't fly as higher as Venti. But it couldn't affect too much in the traveling.
In conclusion, in Inazuma or the future contents, Kazuha is better than Venti. If you only want to pull one character, Kazuha will be the first choice.
Here, you can see Kazuha's rerun time.
Here you can see Is it worth to Pull and Build Venti in 2022?
Here you can see Venti Artifacts build, Best Weapon.