Weapon or Constellation? Which One is Important/Good for Ayaka? - Genshin Impact
Kamisato Ayaka, a strong Cryo DPS. Lots of travelers have already pulled her in C0. Is it to pull Ayaka? Is Ayaka worth playing? If you have got Ayaka, and want to build her more, which one is better for Ayaka, her weapon or her constellation? I compare some details, hope this discussion can be helpful for some players, especially the F2P.
Ayaka: Weapon or Constellation?
If you are using the Primordial Jade Cutter (Ayaka Weapon Tierlist), I recommend making her in constellation one or two. Because her Elemental Burst can deal the biggest damage, in C1 and C2, it can be improved to 20% and 40%.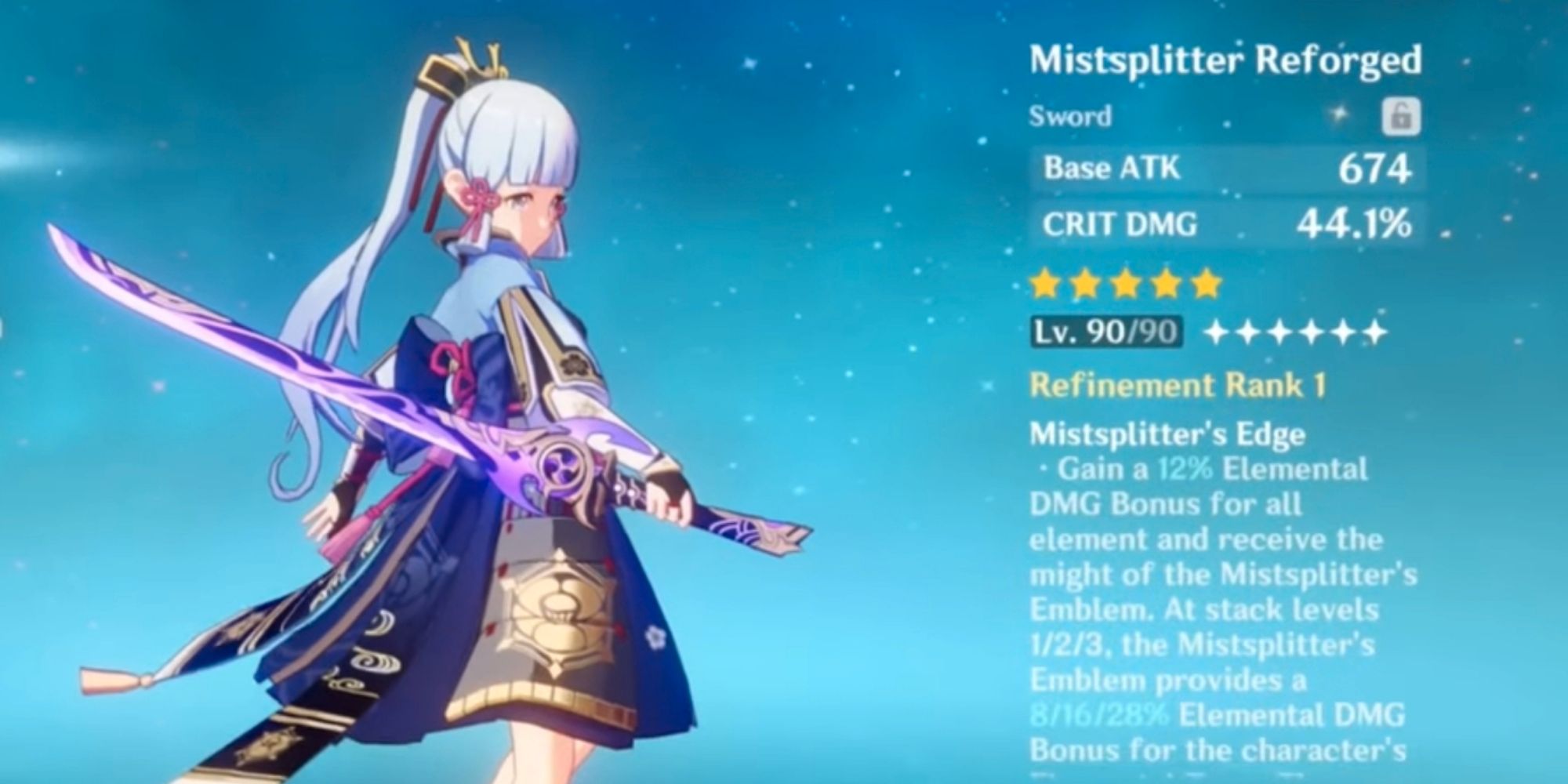 If you are using the other four stars' weapons

, it is better to pull her weapon-Mistsplitter Reforged first. The weapon can deal more damage if you choose the right one.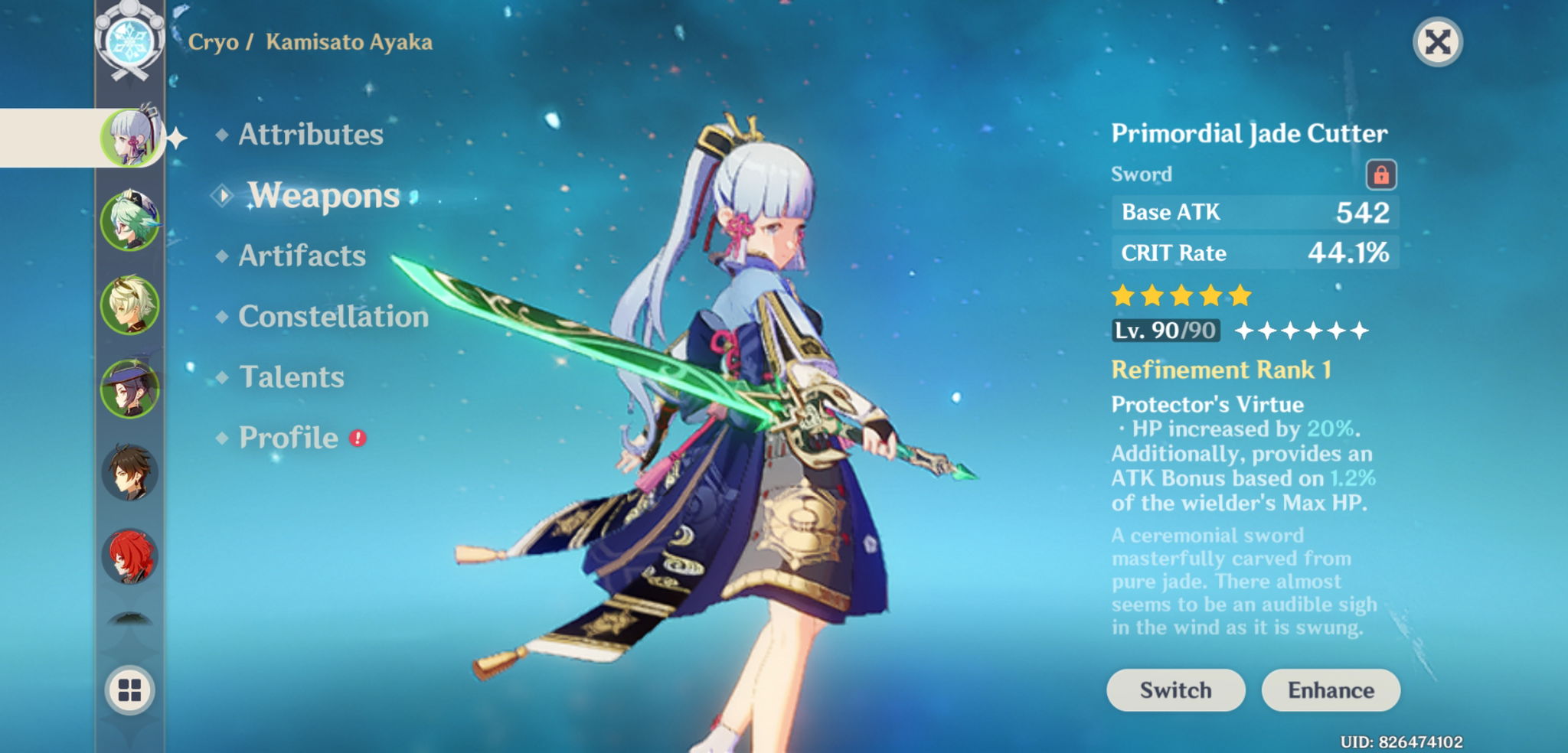 If your Ayaka has already been in C1, and she doesn't have her weapon. Pull her weapon first, then build her to C2.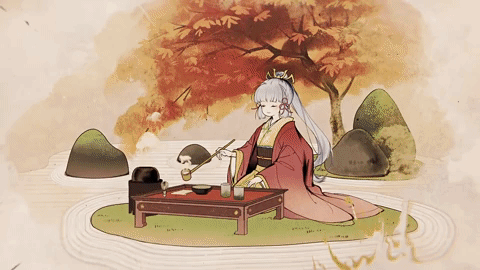 If you are a Free-to-Play player, making her in C0 and using a four stars' weapon is still good in the current banner. Save some primogems for future content.
In summary, no matter pulling the weapon or more constellation for Ayaka, it depends on what current weapon you are using.
Here, Ayaka best Artifacts selection.