Ayaka Best Artifacts | Which Artifacts are Good for Ayaka - Genshin Impact
Hi, travelers, today I want to show you some best ideas of how to build Ayaka as a strong DPS. Normally, the players are using the Cryo DMG and ATK DMG artifacts. So which one is better for Ayaka? Let's see the analysis.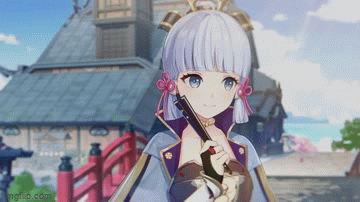 How to select the best artifacts for Ayaka?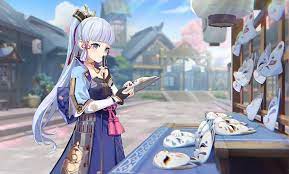 The sub-status of the artifacts should be:
Crit DMG
Crit Rate
ATK %
ATK
If you want to build her as a top DPS, I suggest to use the 4x Blizzard Strayer set on her:
2 Gladiators + 2 down of them
4 Noblesse Oblige
4 Blizzard Strayer (Best as the main DPS)
4 Emblem Of Severed Fate
Name
Details

The Exile

2-Piece: Energy Recharge +20%
4-Piece: Using an Elemental Burst regenerates 2 Energy for other party members every 2s for 6s. This effect cannot stack
Obtain: All small bosses in the open world, such as Fatui, Cicin Mage, Abyss Mage, Ruin Guard, Helichurls, etc.

Brave Heart Artifact

2-Piece : ATK + 18%
Obtain: Domain of Guyun, Southeast of Liyue

Noblesse Oblige

2-Piece: Elemental Burst DMG +20%
4-Piece: After using an Elemental Burst, all teammates get +20% ATK.
Obtain: Clear Pool & Mountain Cavern, Liyue

Blizzard Strayer

2-Piece: Cryo DMG Bonus +15%
4-Piece: Using a Charge Attack within 10 seconds of defeating an enemy costs no stamina and deals +50% damage
Obtain: Peak Of Vindagnyr Domain, Dragonspine

Emblem Of Severed Fate

2-Piece: Energy Recharge + 20%
4-Piece: Increases Elemental Burst DMG by 25% of Energy Recharge. A maximum of 75% bonus DMG can be obtained in this way.
Obtain: Momiji-Dyed Court Domain, Yashiori Island located far West of Inazuma City
Which Goblet is better for Ayaka? Cryo DMG or ATK?
If the talent skill and the weapon skills have been activated, which is 28% Cryo DMG + 18% ATK, the +20 level 46.6% Cryo DMG Coblet can deal 28.394% DMG.
If Ayaka has 2000 ATK Power, and equips 46.6% Coblet, the extra DMG is only 23.3%.
In summary, with similar sub-stats on Goblet, Cryo is better than ATK. Ayaka is better with the cryo DMG artifacts.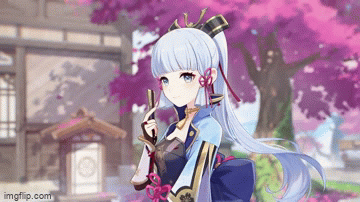 Here, you can see Ayaka Best weapon selection
Here you can see Eula or Ayaka, which one is best?
Here you can know some comparisons between Ayaka and Ganyu, which one is good.